Basketball fans are just agitated as to how the National Basketball Association would become after Kobe Bryant's passing. LA Lakers will forever throw him honour with dedicated games, moments, and prayers, but how about the rest? While LA decided that there would be no other player that would be given of the jersey numbers 8 and 24, they wonder if there are players that will take this opportunity by claiming this number for their road to success, taking a true icon's steps.
How often do basketball jerseys get made?
Nike makes four jerseys each year for teams, or sometimes even more. Teams release uniform design as often as they want, but it's not a guarantee that this would be manufactured. For the fans who are waiting for new releases for sale, here are the three best times to buy for yourself:
Start of the NBA season
After Draft of the Free Agency
Black Friday and most holidays
The NBA recently changed the frequency into once every year in addition to the home jersey. Changing into alternate jerseys means changing into their "City Editions".
This imposing of home and away jerseys were decided upon to signify "new" beginnings more than anything. Teams are encouraged at this time to stick with this trend. Avoiding the need for too much fixing and alteration for what isn't broke. There are also those traditional designs that are too good to change like that of the Celtics so they won't need the yearly change.
However, since Nike handled manufacturing these jerseys, more variations have been noted, such as with the Lakers. They were using the traditional jerseys until Nike took over. They changed their home and away jerseys ever since and when LeBron arrived, their city editions changed as often as seasons did. Also, Nike allowed NBA jerseys to feature sponsor logos on their uniforms as they are financing these jersey changes.
Be careful with player movements though from one contract to another. The transition of June to July is quite a crucial time to buy a jersey since the draft ends around late June and a week after that is the free agency. To keep your money's worth, get hints about the player you're passionate about by reading about them a little bit.
Why does Nike produce that many jerseys?
Nike is a manufacturer. Technically, the teams are their clients. Nike can suggest designs, where to put the logo of sponsors, and which lettering to be used for their team names in front and surnames and number at the back. But at the end of the day, it's the teams who have the final say. What material their uniforms are going to be made of and how many designs are to be considered.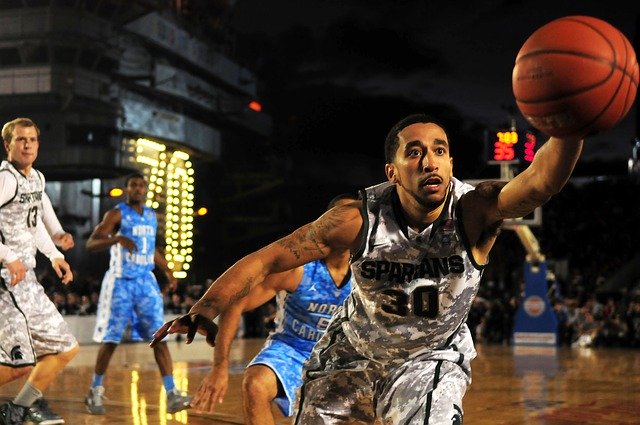 Most say it's purely a financial benefit for the team, but coaches and managers know how empowering wearing a uniform are for somebody who represents a team. That's why each jersey is carefully designed. And that's why sometimes, the kits go as extensive as having short-sleeved shirts, jackets, jogging pants, and of course, custom basketball shorts.
Houston Rockets jerseys' designs are inspired by NASA, whose base resides in the team's home city. Side by side with them are the Indiana Pacers' checkered racing accents leaning towards the state's racing history. Orlando, the state that holds the most visited Disneyland Park, Magic Kingdom, includes the theme park's logo on its shirt.
As you can see, it's quite about the name that they carry, the reputation they are proud to wear, and the impact on the brand of this certain player which many advertising contracts crave.
Jerseys of the 2019/2020
Last November 2019, both the Eastern and Western Conference for the NBA had just unveiled the designs for the participating teams' new city edition jerseys. While the season kicked off last October 22, 2019, it doesn't stop them from having the new set of jersey mid-season.
While profit dictates when the new design will be ready to get manufactured, business is also part of it all like anything that will be put out there for purchase are considered collectables, most notably by the die-hard fans.
Right now, Kobe Bryant's jersey had been in demand above all else because of the fans paying tribute to him as he passed away late January of 2020. One jersey costs US$300.00