What is a supermarket?
A supermarket is a full-fledged market with almost everything on its shelves. Customers browse aisles and pick up the items that they would like, from the shelves. They then take their items to the front of the store where they "check-out" – either via an employee, or these days, through self-serve checkouts. Scan the barcode, bag, pay, and you're on your way.
How to best lay your supermarket?
• As a supermarket contains of a wide range of products, the products should be presented in such a way that it is easy for customers to locate them. This is typically done by dividing sections.
– all the packed food and drinks can be given a section.
– Utensils and cosmetics can be put then allowed a section.
– a section can then be dedicated for stationery items and all types of cleaning items.
– a separate section for dairy products and groceries should be allowed as well.
– Supermarkets will contain fridges and freezers to keep product at the correct temperature.
• All the items should be displayed with their names and prices. This helps customers to locate items easily and choose them according to their budget. This way you ensure excellent visibility of the items, which is very important.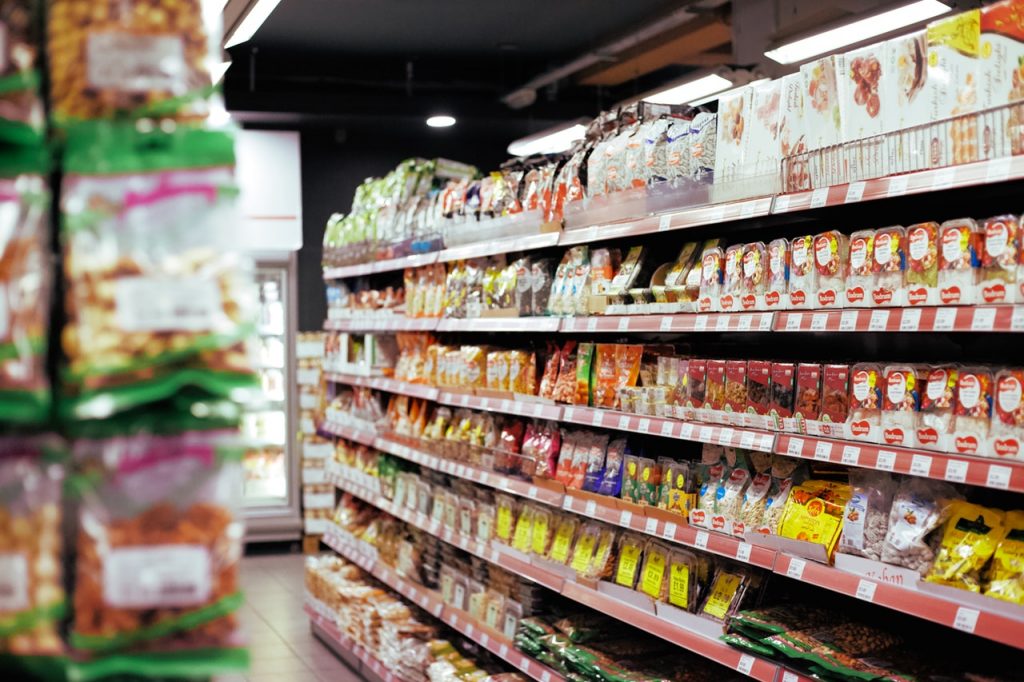 • Everything lies in the layout. An impressive layout can get customers into buying products they never intended to buy. This is called forming proper marketing strategies. You should know what items you should place near the entrance and how should you put up discount offers to coax customers into buying products they never intended to buy. Work on enhancing the entrance. After all, first impressions last.
• Try to put up as few counters as possible. After all, the goal is a hassle-free experience for the customer so that they are satisfied and considers coming back again.
• One thing to always keep in mind is product quality. Especially for food items. Inferior quality will lead you to lose customers. Where bad quality leads to unsatisfied customers, good quality not only satisfies them but also attracts more of them.
• Make sure that you provide a spacious parking lot for the visitors so that they do not find it hard to park their vehicles and are able to park without any inconvenience.
• Who would not love a safe a secure environment? The security of the supermarket matters a lot. Set up an impeccable security system with security guards always on duty. The customers should feel that they are in a safe place also the security system is a precaution for any mis-happenings or thefts that may take place.
• Many supermarkets follow the method of checking the receipts at the exit. This not only ensures that the products are bought and not stolen, but they are also marked to ensure receipts aren't used twice.
Conclusion
More and more supermarkets are coming up these days. People prefer them because they do not have to go to different stores to buy different products. The supermarket is a one-stop solution. Everyone is busy these days, therefore, getting all the products in one place is considered really convenient. But, to ensure your supermarket flourishes well, you need to ensure that it is put together well. This, in turn, makes the customers experience worth it. Ensure you have adequate funding to keep shelves full.
All the products should be well organised so that they are easy to locate. Apart from this, the security of the place matters a lot. Ensure that the products are of good quality and the food items are all fresh. A good experience builds the customer's trust. Ultimately, all that matters is the customer's satisfaction.