In designing your house, there are many themes that you want to consider. Recently, there are a lot of inspiring fusions like east meets west, black and white, rustic and minimalistic. Combined with a reflection of who you are, these interior themes come to life and make a home.
While temporary homes, such as motorhomes or vans, have been trending and are taking Airbnb by storm, interior design centred around a traveller's journey is a theme that is emerging fast.
With trends such as social media influencers making places look attractive, interior design has become a way to express a traveller's fondness for specific locations or pieces. Pieces may talk about an individuals' culture, history and their journey. You may be inspired by interior design in Sydney involving Aboriginal art, or a painting of the Eiffel Tower in Paris.
But while you indulge in shopping, getting hold of the following reminders will prevent you from overspending.
Figure out what theme you want and stick to it
You want a traveller's vibe for your interior, but don't bombard it with maps, globes and binoculars, or it will just end up looking like a storeroom. When you stick to your theme, you know which pieces go with what. Consider subtle pieces that are so distinct, they speak for themselves. Don't lose yourself in the process. Include items that give you good energy, and you'll appreciate it every day.
Keep a budget for shopping and shipping
Travellers who purchase from the countries they visit know that it is vital to check the shipping fees that come with it. Laws apply when goods pass through customs. All of these processes require payment and usually impose on the international rate.
Use moments for your décor
Those selfies and shots of the Grand Canyon or the hot air balloon view you wanted to keep looking at, put it on the wall. Make it personalised by choosing the right moments. Let a corner in the room tell a story through photos. Usually, black and white shots come out more dramatic, but you may also keep coloured ones as long as it sticks to your theme.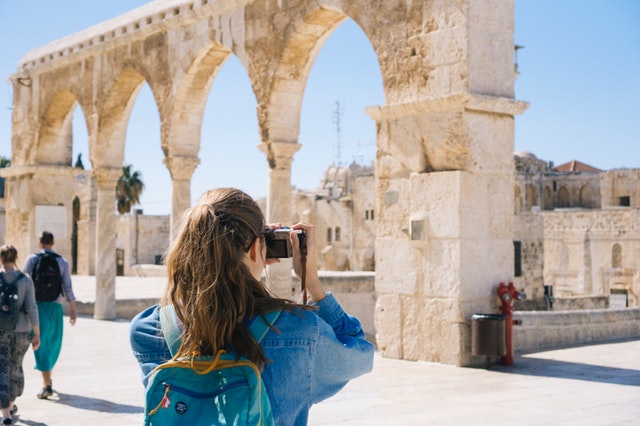 Cultural pieces
Cultural pieces are gems for travellers. But if it's the size of a Thai buddha in the Ten Thousand Buddhas Monastery, then you must have that much space to put it.
Become creative about your collection. Some buy only magnets of the places they have visited and put it on the refrigerator. It makes it colourful and holds all the memories. Some people can go as serious as buying real authentic items that are practical. In that accord, they are useful for decoration and design and functional for everyday use (e.g. English tea sets, Indian quilts, and African drums).
The point is, choose only pieces that will not overcrowd your collection room or your general display. Items should be noticeable; therefore, buying too much may overpower other parts of the collection.
Consider your space
If it's just a carpet from Bali or a painting of the Great Wall of China that can fit in your room, then so be it. Other relics, artifacts or furniture may be just as irresistible but if it's going to crowd your room, then what's the point of buying it?
Nowadays, there are a lot of online shops that offer the same goods. Maybe, even more to choose. It is enough to get inspiration and experience from seeing a different country and then just looking for it online. Although it may take away the beauty of it all, this is only another option to consider.