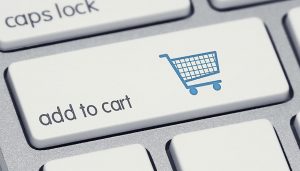 How Secure Is Your Credit Card In Online Shopping?
Online shopping offers great convenience and fun. You just enjoy reading, browsing, and getting latest information about your favorite items. You don't need to get out in the crowds, traffic, and queues for purchasing any item. According to the University of Texas, Online business yielded $301 billion in revenue last year.
You may prefer offline shopping on the basis of security, but now things have greatly changed. Online shopping also offers safe and secure purchases, and this is clearly shown by the tremendous growth of the sales online. You must have to be very smart for everything you do online, whether it is shopping or business. Internet is open, and has good as well as bad components, so you must be very careful.
The reputed online companies are aware of the fact that most consumers think it is insecure to disclose their credit card details on the internet, this prevents them to make any purchase online, so the well known companies have set up their security system in high terms to offer their customer with utmost of the security.
You can find out the security of the shopping site by checking a picture of the lock on the bottom of the browsing window. This shows that the site page is secure for sending the confidential information including the credit card details through an encrypted code for the online shopping.
You should be well ensured about the online store's privacy statement, which would state that they will not sell your email address, and will maintain all your personal details strictly.
Safe Online Shopping
Are you looking for safe shopping sites? There are thousands of the shopping stores on the internet, and it becomes difficult for person to find out what to choose, and what not? You can use some wise tips for shopping online. After using them, the results will show how beneficial are these for you?
You must check the contact details of the online stores on their website. If the site hasn't given any contact then it is clear that the site is wrong. If you get any phone number, call it and find out, do they respond to your call or not? Don't believe in the voice-mail as several fraud companies' use these types of things to befool the customers.
Mostly offline stores have refund policy, you buy any item of your choice and you are allowed to return it may whatever is the reason; the retailer gives you the money back. Here in online shopping, some stores do not provide this option, so you must check this refund policy and get the proper knowledge about such things.
When you purchase anything offline, you can touch the item and also try it on yourself, but online shopping do not offer this. You can only see the item, can't touch it. You can try it on, only after you purchase it, so here refund policy of the 45 days is great, but if there is no refund policy, then better to stay away.
After placing the order of your favorite item, you should see whether that online store sends you any kind of confirmation or not? It is important as this would be like a proof of your order placement that they have received it. The reputable online companies mostly send an email or they will display a new page of confirmation.