With advancement in technology and today's tech-savvy consumers, a website is crucial to the success of any industry irrespective of its size.
Without a website, most business owners won't take their business serious and most likely will decrease their chance of new customers locating them. With a well-designed website, a small business owner can compete with the big boys, thereby giving both an equal chance in an increasingly competitive market. All retail companies either selling goods or services need a good quality website to showcase products and inform customers before they make a purchase. Whether you are selling art and decor for children or art plinths and high-quality acrylic showcases for multiple purposes, a well-built website will ensure you capture the most customers possible. Here are the essential components that a shopping website must have.
Let everyone know what people think about the business.
A study carried out by BrightLocal reported that 85% of consumers read online reviews for local businesses. Interestingly, this value sprouted from 76% in 2012 which indicate a significant increase and shows that consumers are always looking for information about businesses. Consumers are one of the leading generators, or losses, of new business and getting more comfortable and familiar with reviews will be a plus to your business.
Create a space on your website for reviews that point out what people are saying. A perfect way is to add a plugin to your website will allow visitors to add reviews directly. You can also add a plugin from third-party review services like Facebook or Yelp.
It is vital to have new and updated reviews, therefore, ensure you train your employer that is directly interacting with customers in various ways to approach them for review without being too harsh. Professional website designers can assist you in creating a feedback section for your retail website. Let customers rave about the amazing artwork that you are selling, always reply to feedback and acknowledge that the customer has taken the time to leave a message.
Get social and connect.
Take the advantage of social media to connect your business with customers as they love to have option connecting with businesses. Ensure you also use different social media channels as this will allow you to connect with different consumer groups. It is crucial for a website to include all its active social media channels.
Adding a share button to your website is also a great idea. This provides visitors the opportunity to share the website and recommend their favorite products or services with their social media network. This is an effective, low-cost and engaging way to spread the word about your business. Post on your social media regularly, such as new product announcements and general promotional material.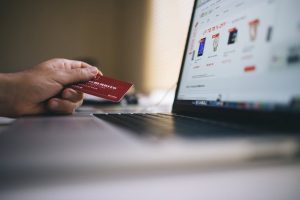 Keep it visually pleasing
Nowadays, consumers envisage to come to a well-designed website that is user-friendly and provides some sort of interactive experience. Get as creative as possible with the website experience using impressive images, video or responsive design.
Use images that the clearly speaks about your product or service and display them on your homepage perfectly. High-quality images, video and a well-design interface will make your website stand out from competitors. Images are especially important for a retail website since you are selling products on there or providing examples for potential customers to visit your physical store. Ensure each shop listing has clear images from various angles showing different uses and possibilities. If your products have different sizes or colours, make this clear in the description. The description is also important, keep it short and engaging so it doesn't ruin the aesthetic of the website in general. Craft sites are great platforms for building appealing websites that are functional and simple to use. There are many customisable templates available and you can truly make the website your own and like no other.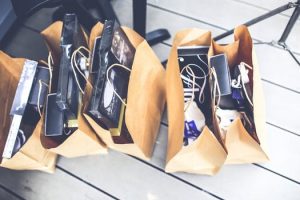 Remove all barriers to make a purchase.
An e-commerce website is crucial for any business thatsells products as it helps to break down any barriers to purchase. It is important to give a stress-less way to purchase if they can get to your store although there is nothing wrong with having a brick-and-mortar location.
Using external e-commerce site like Amazon or Etsy can be sufficient, but in reality, it is just another barrier to purchase. The best option is to invest extra money into developing and maintaining a fully integrated e-commerce store. However, if you are on a low budget, you can add online ordering or shopping cart to the website with the help of a product like PayPal. Always ensure that payment methods are safe and that customer information is stored securely and is not compromised. Make the check-out process seamless and easy to navigate, this will encourage the most sales and eliminate doubting amongst customers.